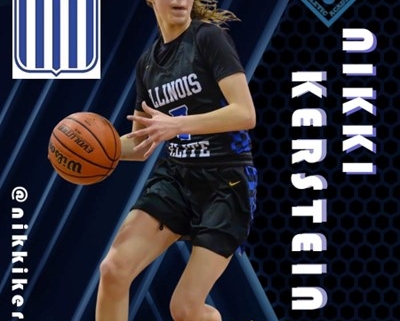 [CHICAGO, IL, USA] The Chicago Greek community is beaming with pride this week as one of our own was recently selected to play for the National Juniors basketball team for Greece! At just 15 years of age, Deerfield High School (Ilinois) All-State player Nicolette "Nikki' Kerstein, a National Hellenic Invitational Basketball Tournament (NHIBT) standout as well, traveled to New York this Spring for the Greek SuperLeague Athletic Academy basketball showcase event, organized by James Pristouris. Members of Federation of Greece Athletics were on hand to scout players whom they hope will one day represent Greece in the highest levels of international competition. Nikki was the only player, male or female, chosen to join the national team at this time.
Already the news has hit the Motherland, with Nikki getting featured on ANT TV in Greece. "I was really excited to be selected, and also being the only player picked," Nikki told us. "It's an awesome opportunity."
Nikki, A 5'8 point guard, is a lightning-quick, silky-smooth ball handler, deft passer, ferocious defender, and as an added bonus is arguably the best shooter in the entire state of Illinois, having gone downstate her freshman year for the annual three point shootout. She's so advanced, both physically and talent-wise, for her age group, we've been informed Greece might even play her at times with squads two to three years above her age level.
"That girl puts in the work," said Deerfield girls head coach Nicole Keith. "She could have a bad shooting night and then go right back in the gym. She's determined to shoot 1000 shots in and above what's required in practice. She's the first one in the gym, her and her sister, and last ones to leave. Nikki won the 100% effort award at our school. She truly embodies that you play how you practice. She's going 100%. She deserves all that she's receiving. I'm so incredibly honored to have her."
We asked the coach about demeanor. "She's very stoic so you'd never know the emotions going on in her," revealed Keith. "Nikki was quiet in her own right. She led by her play. But there were moments when someone said something and Nikki knew when she was right and she'd correct it. She's the quiet assassin. Even last year as a freshman, you'd never know, in close games, she's never shaken."
The coach continued with effusive praise. "She also has a very high IQ. Sees the floor incredibly well. She can play the point and shooting guard. She's hitting at a high percentage of her shots. Knows where to be with or without the ball. I think she's got so much untapped upside."
Nikki and her older sister, Alexis "Lexi" Kerstein, this past winter led Deerfield to its first-ever trip to the Final 4, playing in one of the state's most talent-rich regions. Lexi, also an All-State selection, graduated high school in May and will continue her basketball career at the University of Vermont this Fall. She may at some point join Team Greece but for now her college commitment, which begins in August, precludes her from competing.
The Kerstein sisters were sensations from their freshman year on, gaining All-State recognition. As a freshman and sophomore, Nikki accomplished something no other player in the state matched: She's the only player to record 500 or more points, shoot 50-percent or better, record more than 125 assists, more than 125 steals, more than 125 rebounds, and less than 2.0 turnovers per game. Nikki also maintains a 3.9 GPA out of 4.0. She plays for Illinois Elite in the AAU, and has already been offered 31 college scholarships and counting.
The two girls come from a rich athletic tradition. Their father, Greek American William Kerstein, was an All-American football running back at Deerfield in the late 80's who signed to play at Miami University in Florida. "It's like a family reunion on the walls of our school, with all the pictures of dad, Lexi, and now me too," said Nikki, who's also played a few games at her mom's alma mater. Her dad was also MVP of the high school division of the Harry Agganis Memorial Basketball Tournament in Massachusetts, the nation's second-largest and second longest-running national Greek tournament. William's grandfather, Pakia native John Kaulentis, is an NHIBT Hall-of-Famer. The girls' mother, Anastasia "Tasia" Georganas Kerstein, is a former state champion and All-State basketball player at Maine West High School who went on to become a four-year starter at the University of Illinois at Chicago. Tasia is also well-known for singing in her father Ionnis "John" Georganas' popular Greek band, the Opa Orchestra. John, who hails from Icalia, was one of the finest bouzouki players in the states.
Back to hoops, Nikki relates the experience playing with, and sometimes competing against her older sister. "We're always pushing one another to be better. It's definitely competitive. It's good to push each other. Brings out the better sides of our games. But we're always supporting each other at the same time. She promotes me and I love talking about her too." Their coach chimed in, "There's a rivalry. They're very competitive. There's some sister moments where I had to step in on a couple occasions. But they have great respect for each other on that court."
Favorite thing about Greece? "It looks amazing," Nikki said. "The art and temples and relics. The culture going back thousands of years, the great thinkers and philosophers, is really inspirational. And my mom told me so much about Mykonos I just have to visit. My favorite movie is Mama Mia. Me, Lexi and my mom have seen it maybe 100 times and the scenes in Greece are incredible. We can sing every line of the movie. My Big Fat Greek Wedding is another go-to film. Once you see those images, you think wow I just have to go there."
As most youngsters are wont to do at her age, she likes to hang out with friends "driving around, movies, social media." But what does Nikki love most about basketball? "It's really a place where I can let everything go," revealed Nikki. "It's almost like I'm stress free, not a care in the world."
In preparation for Greece and European tournaments, Nikki has hit up Google translate "a lot, trying to figure out common sentences. At least the main words so I can try to communicate and interact better in the native language. That's going to be a big part of my experience. Since New York, I've made an effort to read up on basketball in Europe too. I feel like it's going to be a different style and I'm bringing a different style. Hopefully I can bring something new to them and we can we can all learn from each other."
The Kerstein girls played for Papaflessas in the NHIBT and at the Detroit Pan Orthodox Tournament.
Twitter: @nikkikerstein Instagram: @nikki_kerstein
3-point shootout downstate 2022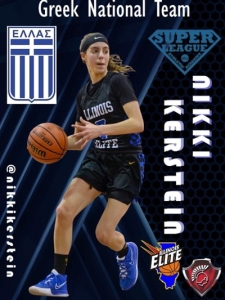 https://nhibt.com/wp-content/uploads/2023/05/tsi.homepagechart3-0004.png-1.jpg
533
400
terry
https://nhibt.com/wp-content/uploads/2019/04/nhibt-logo-white-with-padding.png
terry
2023-05-22 14:00:24
2023-05-23 13:18:57
NHIBT standout selected for Greek National Juniors Team!