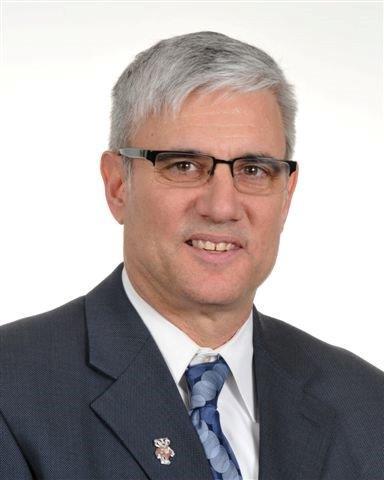 I grew up playing basketball at Saint Demetrios Greek Orthodox Church in Chicago. I played on the same team with 4 other NHIBT Hall of Fame members. Peter Bartzis, Nick Balaban, Michael Skoubis and Chris Theodore. Also, on the team was John Margaritis who went on to become a College girls basketball coach and was recently inducted into the AHEPA Hall of Fame. I was blessed to be coached legendary Coach Frank Nicholson and the amazing Steve Pappas. Both Coaches are also members of the NHIBT Hall of Fame. As you can see there was a lot of talent that came out of the small gym in Chicago. There are many others who also played there that are part of the NHIBT history. It's always good to have great teammates.
I never played basketball in High School. I tried out for the football team at Niles West High School. After becoming the 3rd string offensive guard on the Freshman B team…I quickly realized that Football wasn't my sport. I tried out for the baseball team my Freshman year…. but was cut in the first round. I ended up on the Wrestling team where my claim to fame was an 11-15 record my Senior year. I don't think that I'm being honored because of my athletic ability.
There are other ways where you can make an impact in your Community. Here are some of the things that I enjoy doing. I became a member of AHEPA in 1986. I am currently the National Athletic Director for the Order of AHEPA. I am the current Athletic Director and HS Basketball Coach at Saints Peter and Paul Church in Glenview. I am currently a Board Member of the Greek Orthodox Basketball League (GOAL). I am currently the Chairman of the AHEPA Sports Award Banquet where we have given out over $250,000 in Athletic Scholarships to deserving High School and College Athletes. I'm a current member of the AHEPA Bowling League. I am an officer of my local AHEPA Chapter and a District Lodge officer. I was also the National Golf Director for the AHEPA.
Here are some non-Athletic activities that I enjoy. I am active at my Parish. I am the current Chanter and sing in the Choir. I am member of the Parish Council and was a past President. I am a founding member of the Hippocratic Cancer Research Foundation. I volunteer at the Greek American Nursing Home. I volunteer at the Bone Marrow Basketball Tournament. I am the current advisor to the new Sons of Pericles Chapter on the North Side of Chicago.
Oh yeah…I forgot that I have a job too. After graduating from the University of Wisconsin I traded Futures in the "pits" at the Chicago Mercantile exchange for 20 years. I then joined Paine Webber's Private Client group in 1998. UBS bought Paine Webber in 2001 and I remain as a Financial Advisor and a Certified Financial Planner servicing high net worth clients and their families and small business owners. My team manages over $1.5 Billion in client assets.
As you can see…. you don't have to be a good Athlete to make a difference. There are many ways that you can contribute. Get active in your Communities. Pursue the things you like to do and get rid of the things in your life that don't matter or create drama.
I could not have accomplished anything without my amazing wife Tina and my 2 daughters Crystal and Paula.
---